Free Bus Travel! Yaasss! Seniors and veterans can now explore the Gold Coast for free…and that is our favourite price. 
On weekends, our beautiful city is buzzing. From farmers markets to shopping centres, glittering beaches to lush hinterland, there is so much diversity in our backyard. The City of Gold Coast wants to encourage more seniors and veterans to explore.
So they have expanded the Free Bus Travel Program to include weekends. Eligible Gold Coast seniors and veterans can now ride free on Surfside Buslines buses all day every weekend. This is in addition to off-peak hours Monday to Friday (8.30am to 3.30pm).
It's one of many initiatives the City offers to recognise the incredible contributions senior Gold Coasters and veterans make to our community. Here are the top three picks for the weekend.
FREE BUS TO BREAKFAST AT HOTA MARKETS
Every Sunday between 6.00am and 11.30am, the Bundall Farmers' Market is held at Home of the Arts (HOTA). It's a hive of activity with farmers selling local produce and gourmet foods that will delight every sense. You can enjoy delicious coffee, great food, and live local music.
Grab a bite from one of the many food trucks and sit by Evandale Lake. After breakfast, catch a movie at HOTA or wander across the Green Bridge to Chevron Island. The bus stop at HOTA services Route 731. There is another bus stop nearby (on Bundall Road) servicing Route 747 and 748.
FREE BUS TO COFFEE AT MARINA MIRAGE
The Gold Coast is home to some magnificent marinas. Whether you're a boatie or not, it's the perfect spot to sit down for a coffee and watch the world sail by. Marina Mirage is also one of the Gold Coast's ferry stops. After your morning cuppa, you can board HOPO for a waterways cruise. A one-way concession ticket starts from $4. Hop on at Marina Mirage and hop off at Broadwater Parklands. Marina Mirage is located on Translink Bus Route 704 and 705.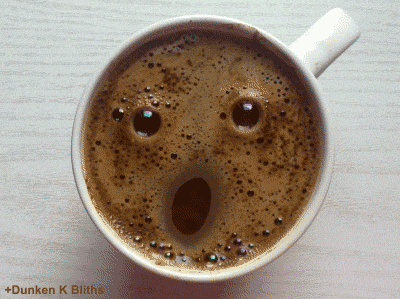 TRY YOUR HAND AT PICKLEBALL
Pickleball is a paddle sport played on a court the same size as badminton (half of a tennis court). Armed with a small solid paddle, you serve a plastic ball underhand over a low net. It's a lot of fun and very social. You only need to play once and you'll be hooked. If you're looking for a different way to exercise, hop on the bus and head to one of the free or lowcost Active & Healthy activities. Choose from a range of classes across the city including Tai Chi, Yoga, Squash, aqua aerobics and more. Take advantage of free bus travel and explore our backyard.
HOW TO APPLY
You can submit an online application form at cityofgoldcoast.com.au/freebustravel or you can obtain a hard copy application form by:
■Downloading a copy from cityofgoldcoast.com. au/freebustravel
■Phoning 1300 GOLDCOAST (1300 465 326) and the City can post one to you
■Collecting a copy from a City Customer Service Centre.
Many routes throughout the city are wheelchair accessible and the bus fleet includes low-floor buses. To find out about accessible buses and routes, we encourage you to call Translink on 13 12 30.
Free bus travel is the greatest thing to ever happen to seniors on the Gold Coast. Maybe one day, you can jump on a bus to get yourself to the new artificial reef being built off the Spit.
Editor for Silver Magazine Gold Coast